"A secluded and pleasant land.
In this land I wish to dwell."


8ème Biennale Internationale de Berlin, 2014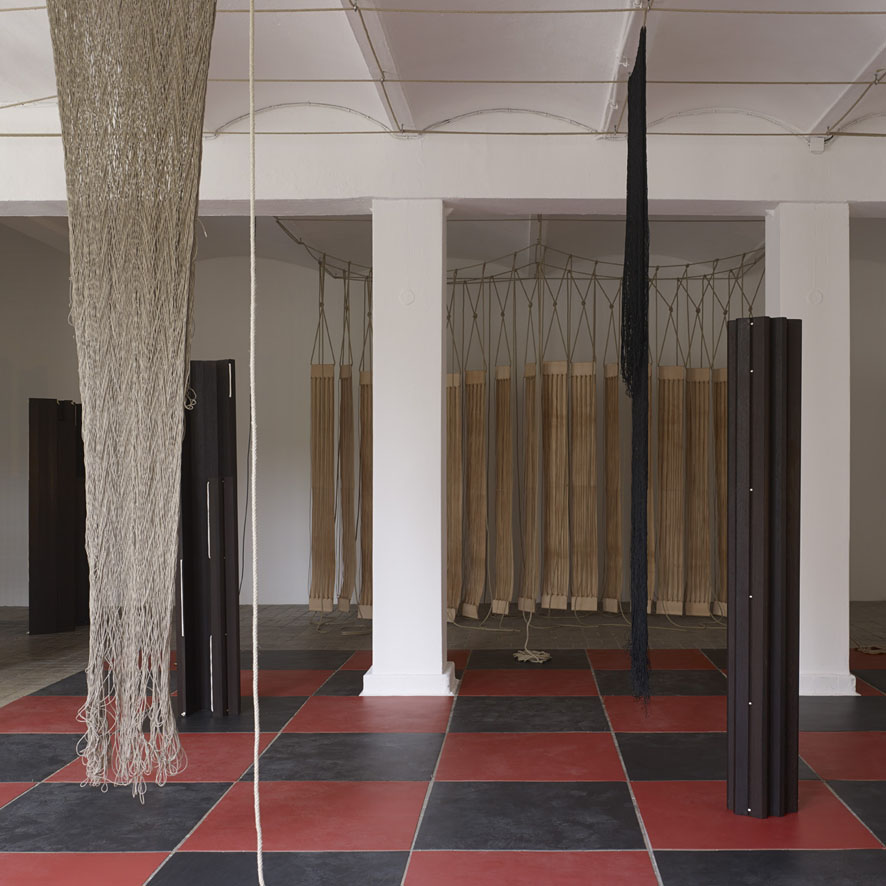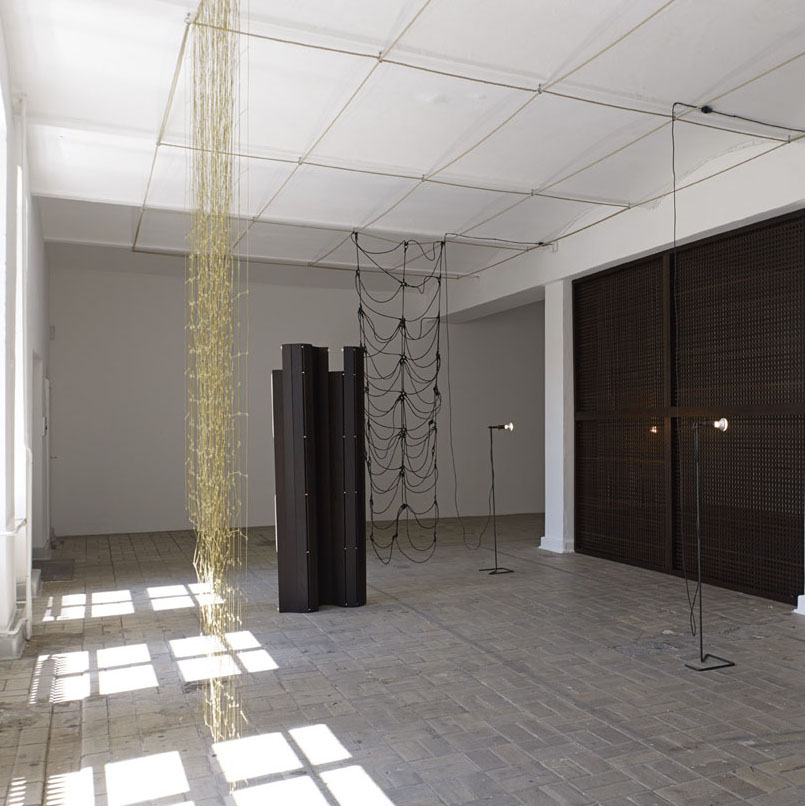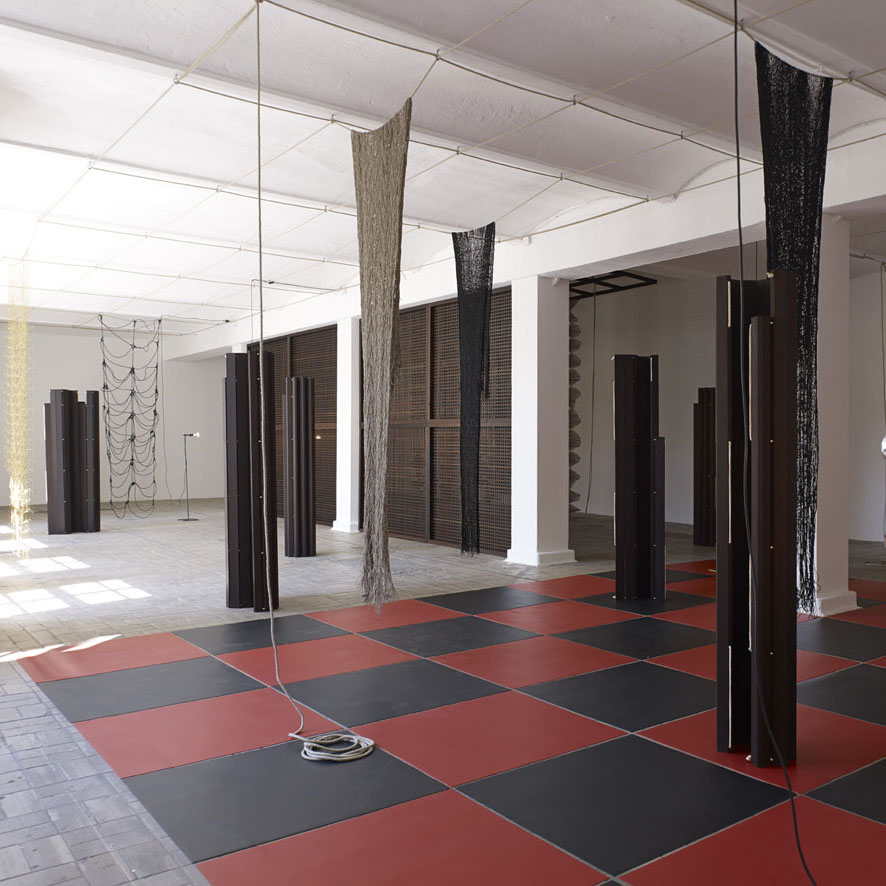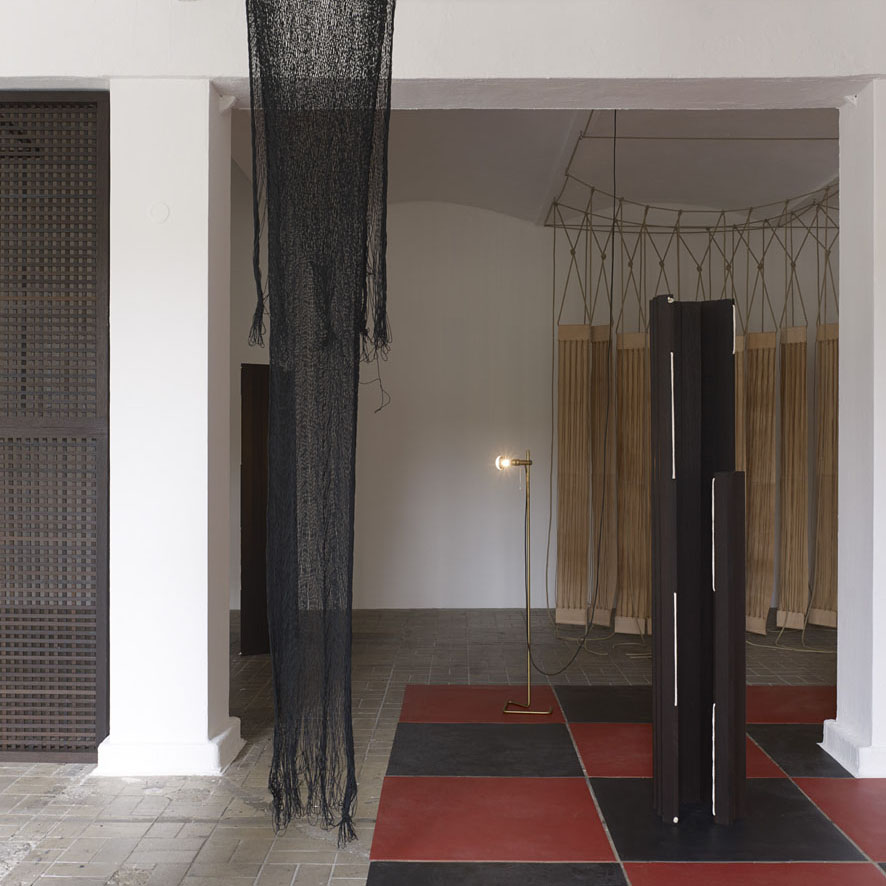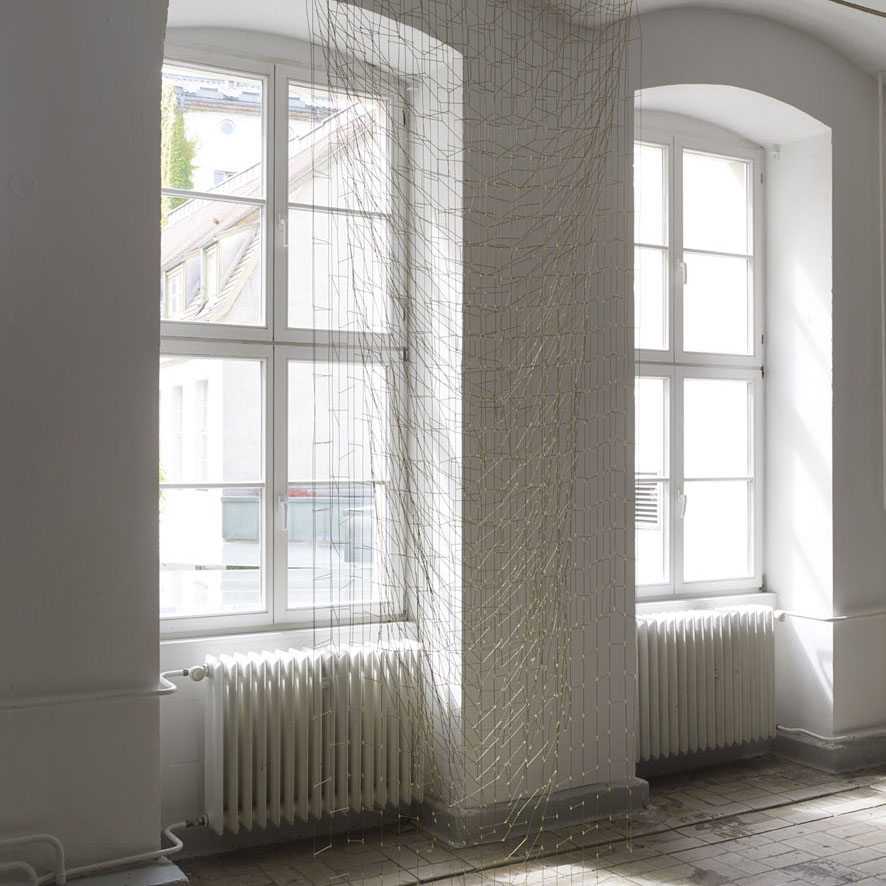 Sol en linoleum, carreaux rouge et noir : 630 x 700 cm;
2 paravents wenge et coton hauteur : max 210 cm, largeur variable (90-72 cm dépliés);
3 filets (chanvre et nylon);
Cordes de chanvre.