Exposition du 24 Mai au 18 Juillet 2014
Jack Jaeger
Nuts and Bolts
Nuts and Bolts
A memorial exhibition

Jack Jaeger a commencé à produire des oeuvres d'art à l'approche de la cinquantaine. Photographe de plateau depuis les années 50, il avait déjà abandonné une carrière de cadreur, monteur et réalisateur de publicités et de longs métrages télévisés; il a débuté – au mileu des années 80 – un travail de petites sculptures bricolées avec ses propres images de couleurs très vives. Ces photographies - imprimées et reproduites en plusieurs exemplaires dans des magasins photos de son quartier - étaient pour la plupart des gros plans d'objets du quotidien ou des prises de vues d'apparence abstraite de papiers colorés. Reliées les unes aux autres par des écrous, des boulons et des câbles, les instantanés de Jaeger sont devenus des éléments de construction pour une armada considérable d'assemblages domestiques dont la grammaire associe invariablement l'illusionnisme de la photographie à la facticité de la sculpture, dans une tradition qui s'étend de Man Ray à Robert Heinecken ou Sara VanDerBeek. Les constructions de Jaeger - ses pièces sont murales, sur pied ou suspendues au plafond comme des mobiles – renvoient souvent à la quincaillerie et aux petits objets qui les composent sans pour autant devenir de simples arguments de l'art pour l'art. C'est devenu extrêmement évident dans sa dernière décennie, quand les sculptures de Jaeger ont pris la forme de lampes, éclairant non seulement elles-mêmes et la nature de la photographie, mais aussi le monde qui les entoure – et nous-mêmes par la même occasion. Steel Stillman

Jack Jaeger (1937-2013) est un artiste, curateur et éditeur. Entre 1994 et 1996, Jaeger a édité les huit numéros de ZAPP Magazine, un magazine pionnier sur cassette vidéo. Il a été commissaire de nombreuses expositions, dont "Please, don't hurt me!" 1993, à la Galerie Snoei à Rotterdam et Cabinet Gallery à Londres; il est le premier à avoir exposé Carsten Höller, Roman Signer, Elke Krystufek, et Lily Van Der Stokker en Angleterre. White Columns a organisé une exposition personnelle de Jack Jaeger en 2005.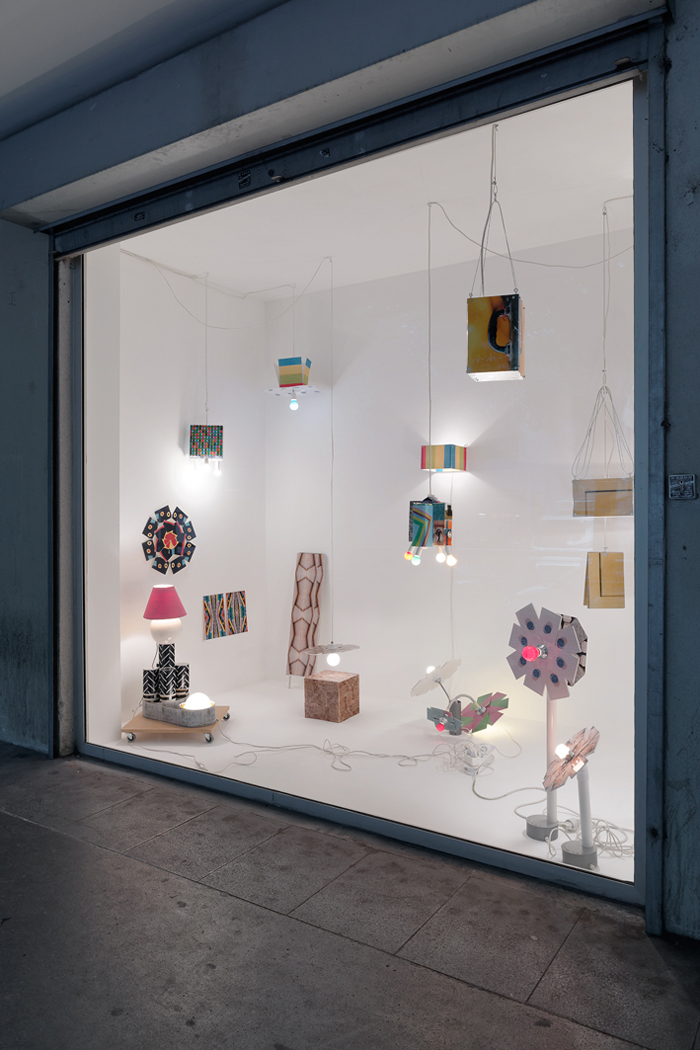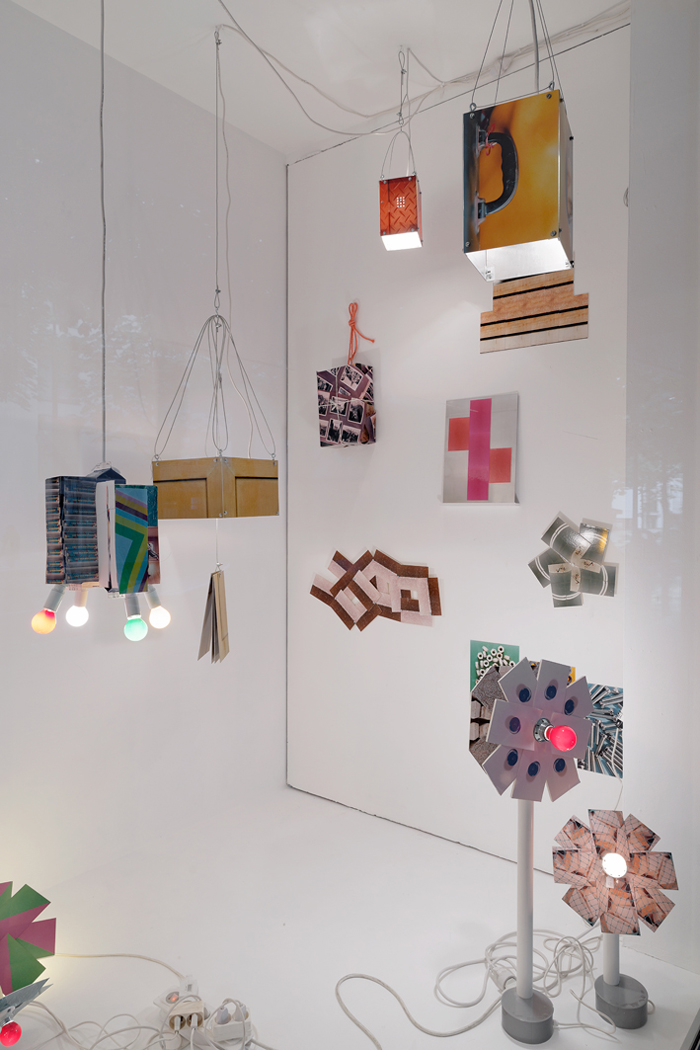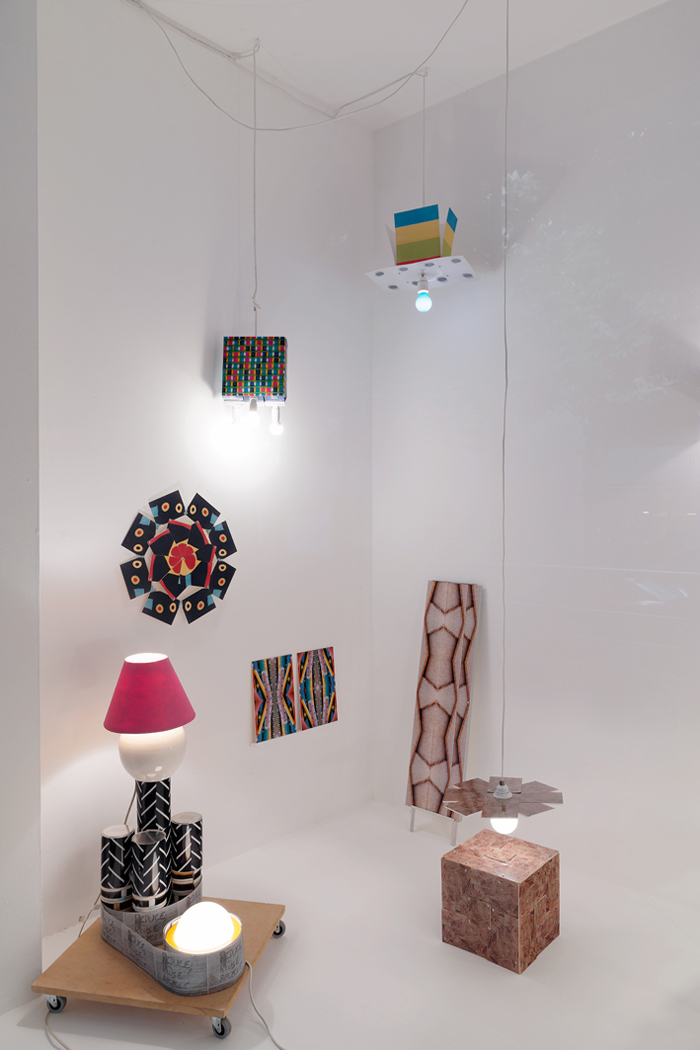 Jack Jaeger, vues d'exposition, "Nuts and Bolts", courtesy Air de Paris, Paris, 2014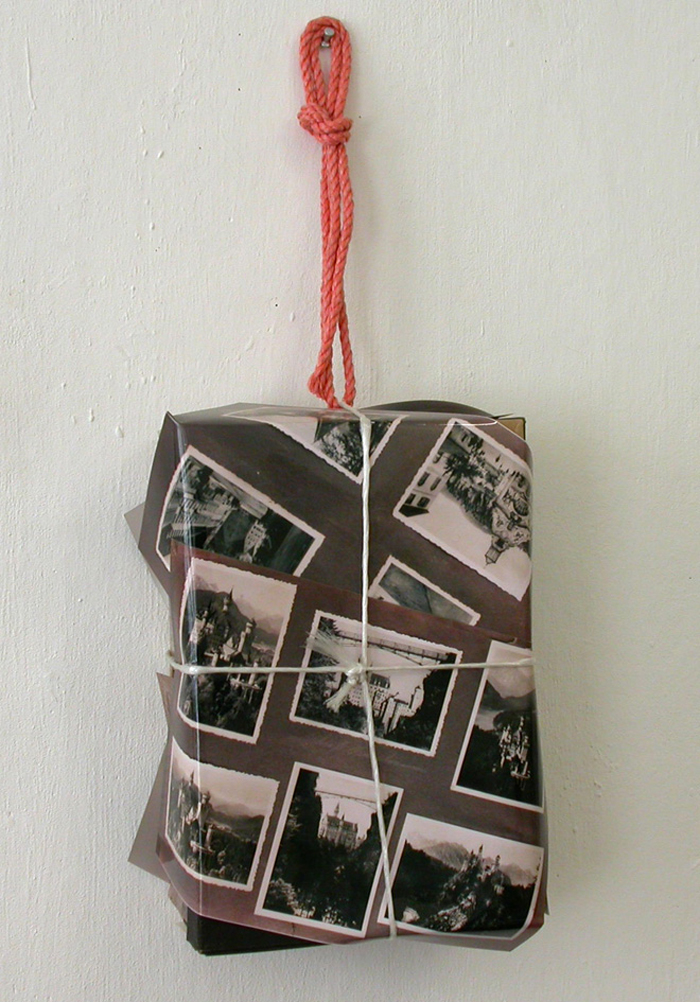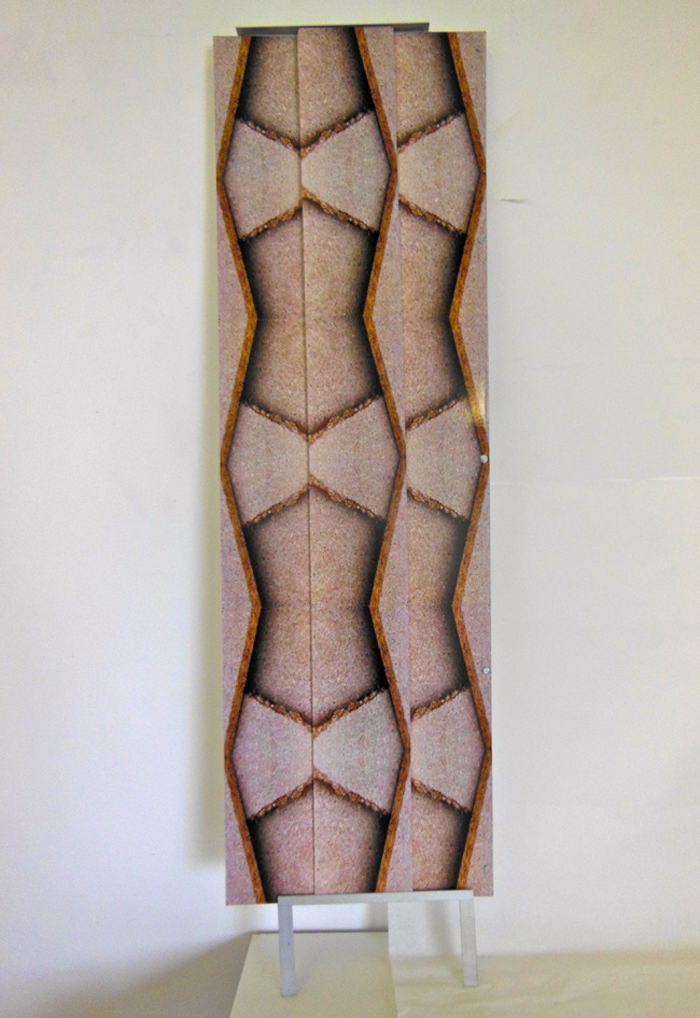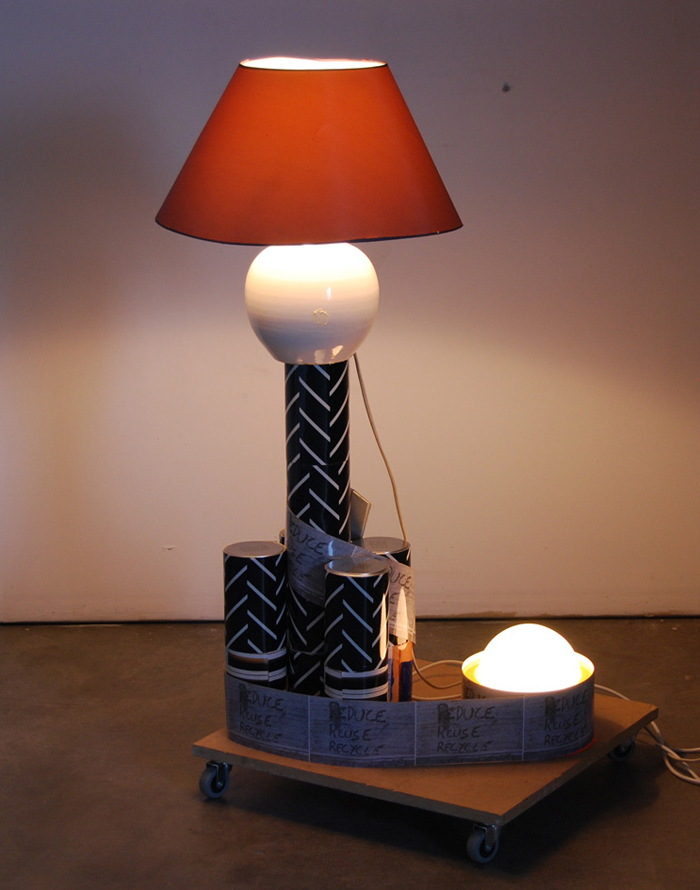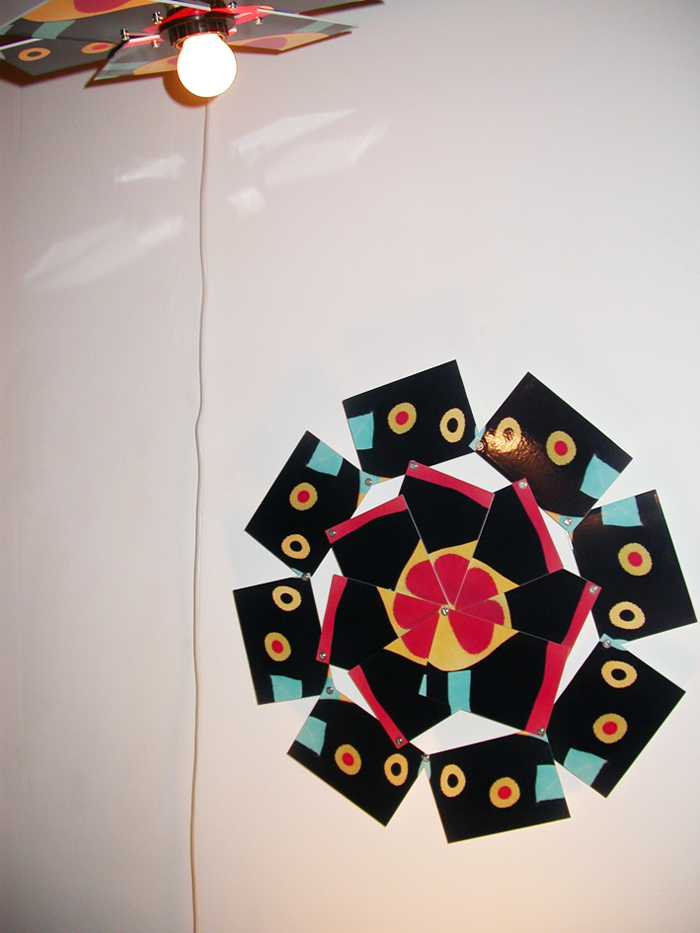 Exhibition from may 24 to july 18, 2014
Jack Jaeger
Nuts and Bolts
Nuts and Bolts
A memorial exhibition

Jack Jaeger began making art works as he approached fifty. A still photographer since the 1950s, he'd already abandoned a career shooting, editing, and directing TV commercials and feature films, when, in the mid-1980s, he started to make quirky, bricolage sculptures using his own brightly colored snapshots. These photographs – which he had commercially printed in multiple copies at neighborhood photo-shops – were mostly close-ups of everyday objects or seemingly abstract shots of colored papers. Attached to one another with nuts, bolts, and wire, Jaeger's snapshots became the building blocks for a considerable armada of domestic-scaled assemblages whose grammar invariably weds the illusionism of photography to the facticity of sculpture, in a tradition that extends from Man Ray to Robert Heinecken to Sara VanDerBeek. Jaeger's constructions – his pieces are wall-mounted, free-standing or suspended from the ceiling like mobiles – often refer to the hardware and real-life objects that were used in their making, but they are never mere art-about-art. That became abundantly clear in his final decade when Jaeger's sculptures became also lamps, illuminating not just themselves and the nature of photography but the world around them – and us. Steel Stillman

Jack Jaeger (1937–2013) is an artist, curator, and editor. Between 1994–96, Jaeger edited the eight issues of ZAPP Magazine, a pioneering video art magazine. He also curated numerous shows, including "Please, don't hurt me!" 1993, at Gallery Snoei in Rotterdam and Cabinet Gallery in London, which was responsible for introducing Carsten Höller, Roman Signer, Elke Krystufek, and Lily van der Stokker to British art viewers. White Columns featured Jaeger's work in a solo show in 2005.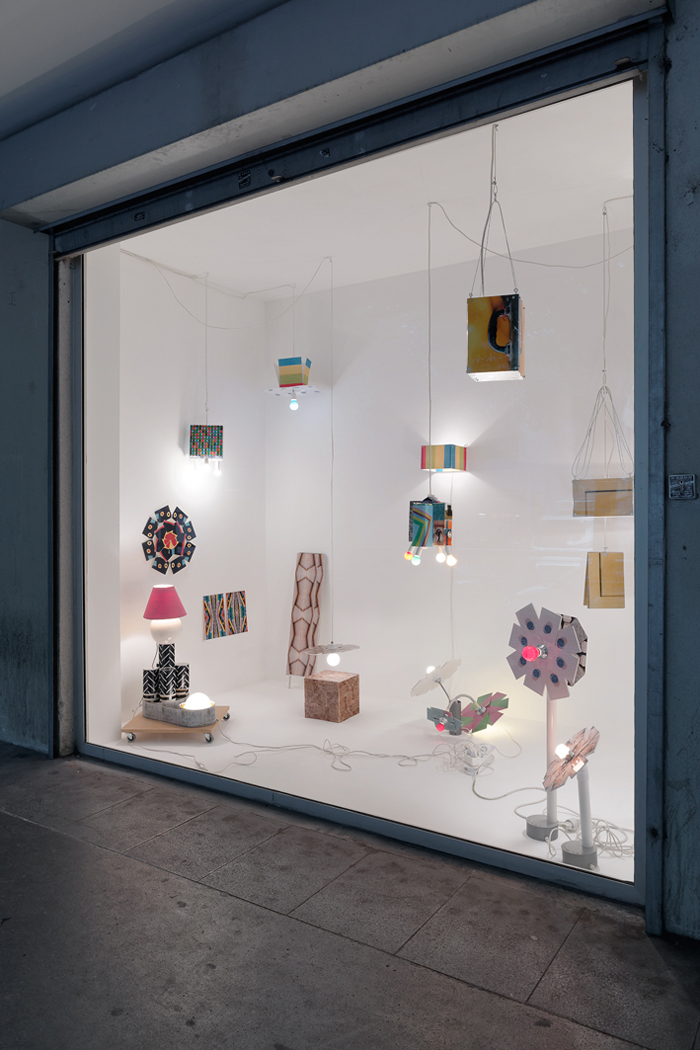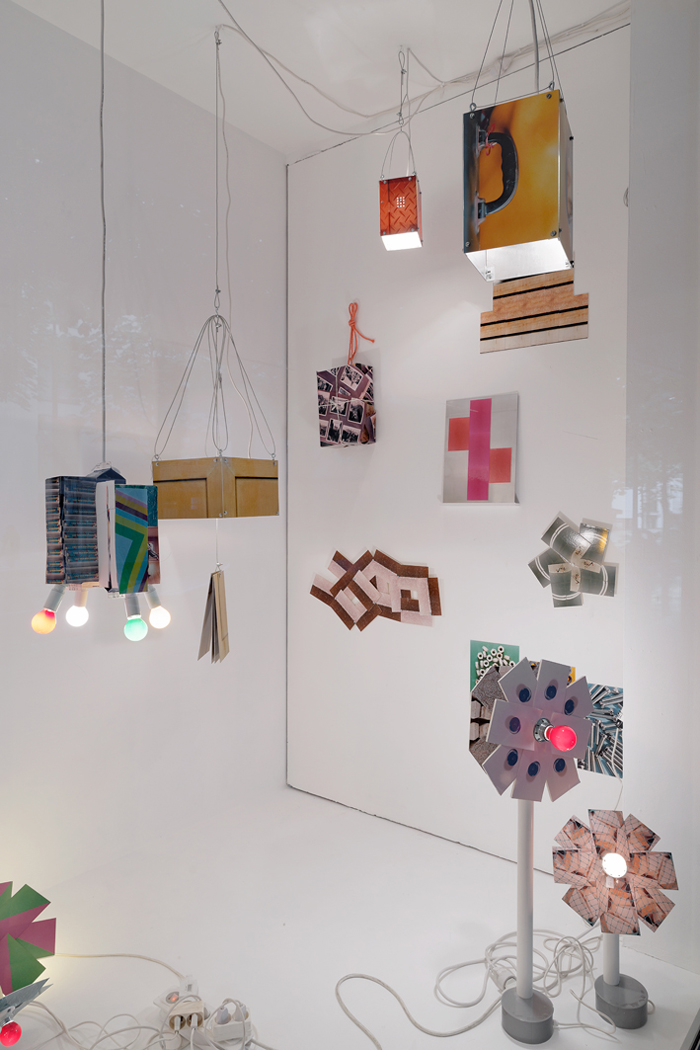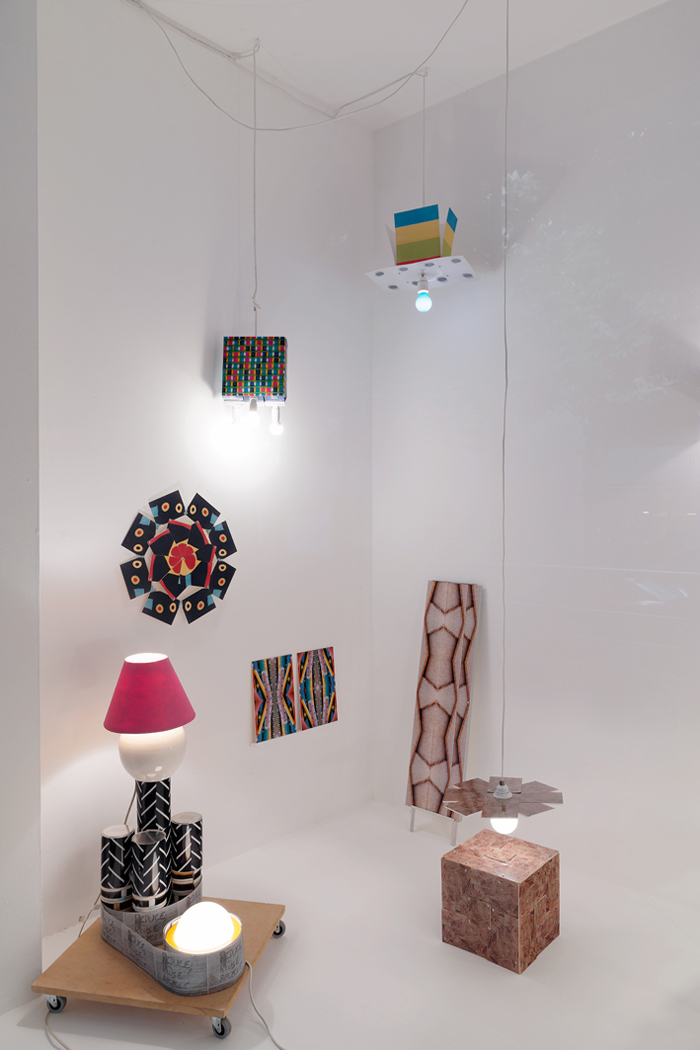 Jack Jaeger, exhibition views, "Nuts and Bolts", courtesy Air de Paris, Paris, 2014